Our Story
Chikiroo Baby ("Cheeky Roo Baby") is a family-owned baby gear company based in Goodyear, AZ run by a team of husband and wife, Matt and Siska Hines. Launched in Dec 2022, our mission is to provide high quality, safe and innovative baby gear that celebrate and support the needs of today's modern and diverse families.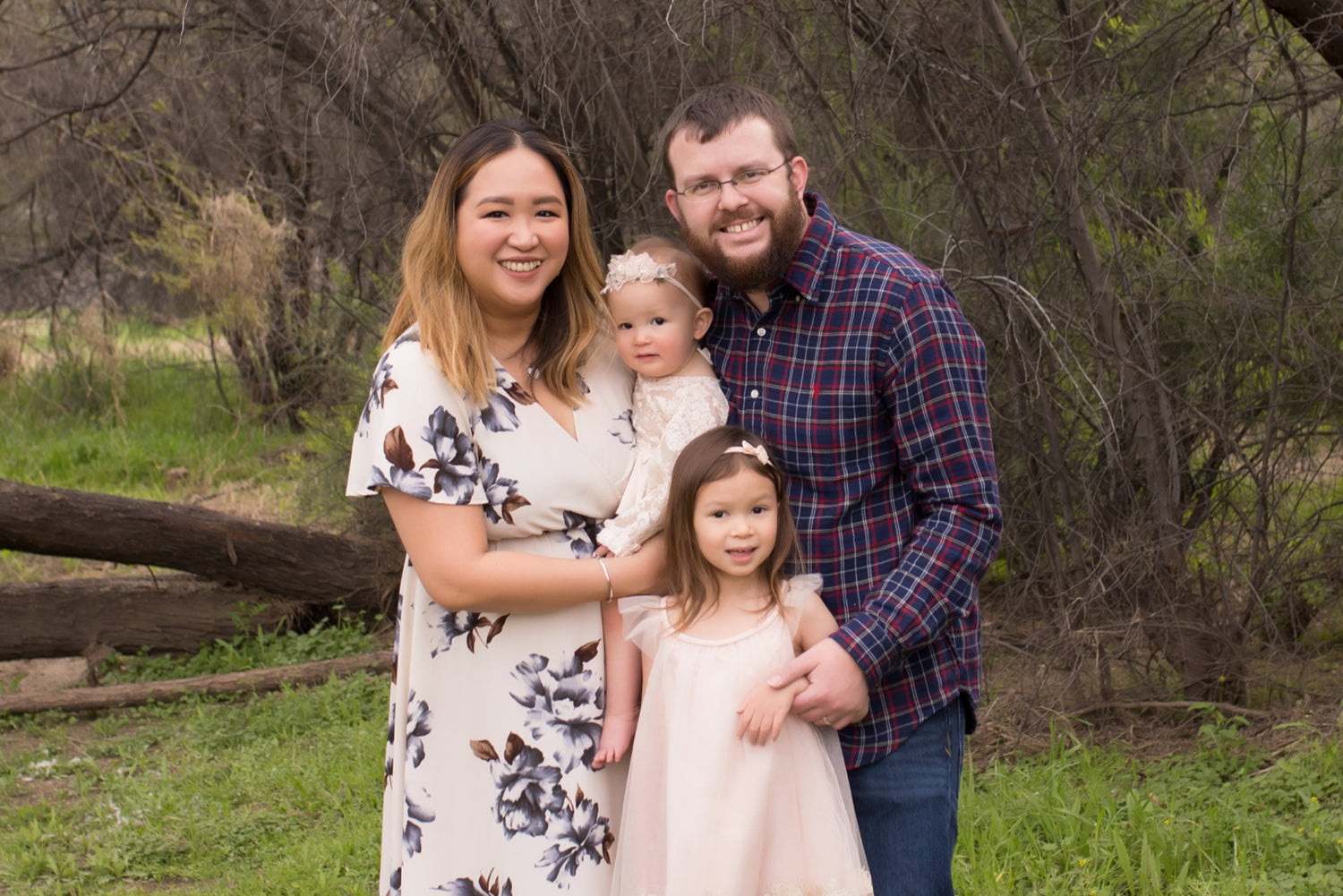 Meet the Hines Family
(Siska, Matt, Sofi and baby Adie)
Back in September 2018, Siska saw the need for a better alternative to changing a baby in public when they couldn't find any changing table in the restrooms where they were having dinner. After considering all the undesirable options, she decided to precariously hold her baby over the shoulder with one arm and felt baby slipped a couple of times while trying to change diaper with the other hand. Stressed out and frustrated with that experience, she started to think: "There has to be a better way to change a baby in public!" Relying on her skills as a designer, that night she made her first prototype sketch and the idea of a wearable changing table was born.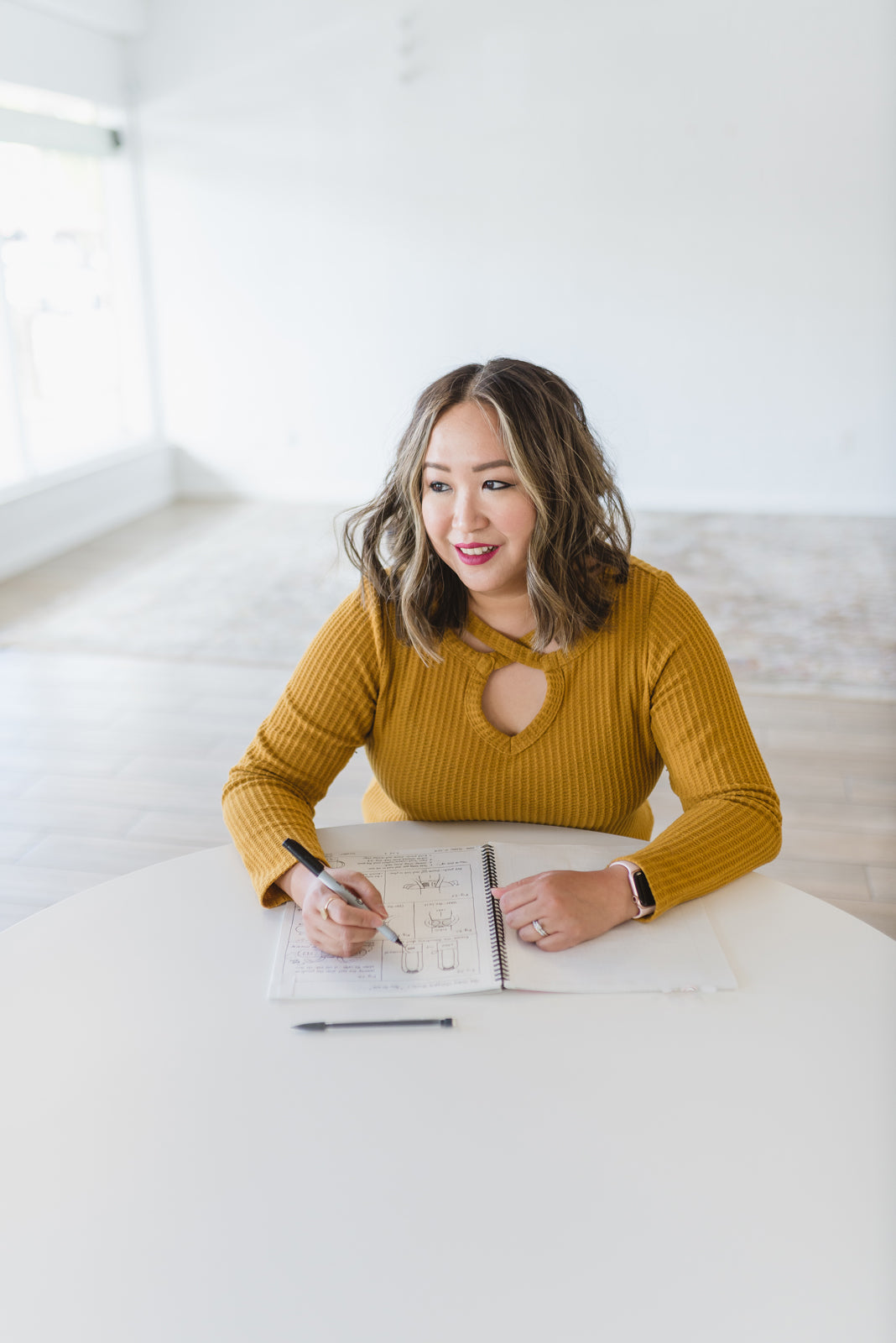 The Creative Process
Siska researched various things that could inspire her invention including other baby gear. But sometimes you need to look at things outside of the norm to find a solution. So she observed odd and random things, such as, how a mama kangaroo cleans her joey (baby kangaroo) in her pouch and how concessions vendors walking around with a big tray of stuff strapped to their body at the ball games ⚾️ . These things combined have helped spark her creative design of the Chikiroo.
Fun Fact: A cheeky joey greatly inspired the product name Chikiroo or "cheeky roo"! 🦘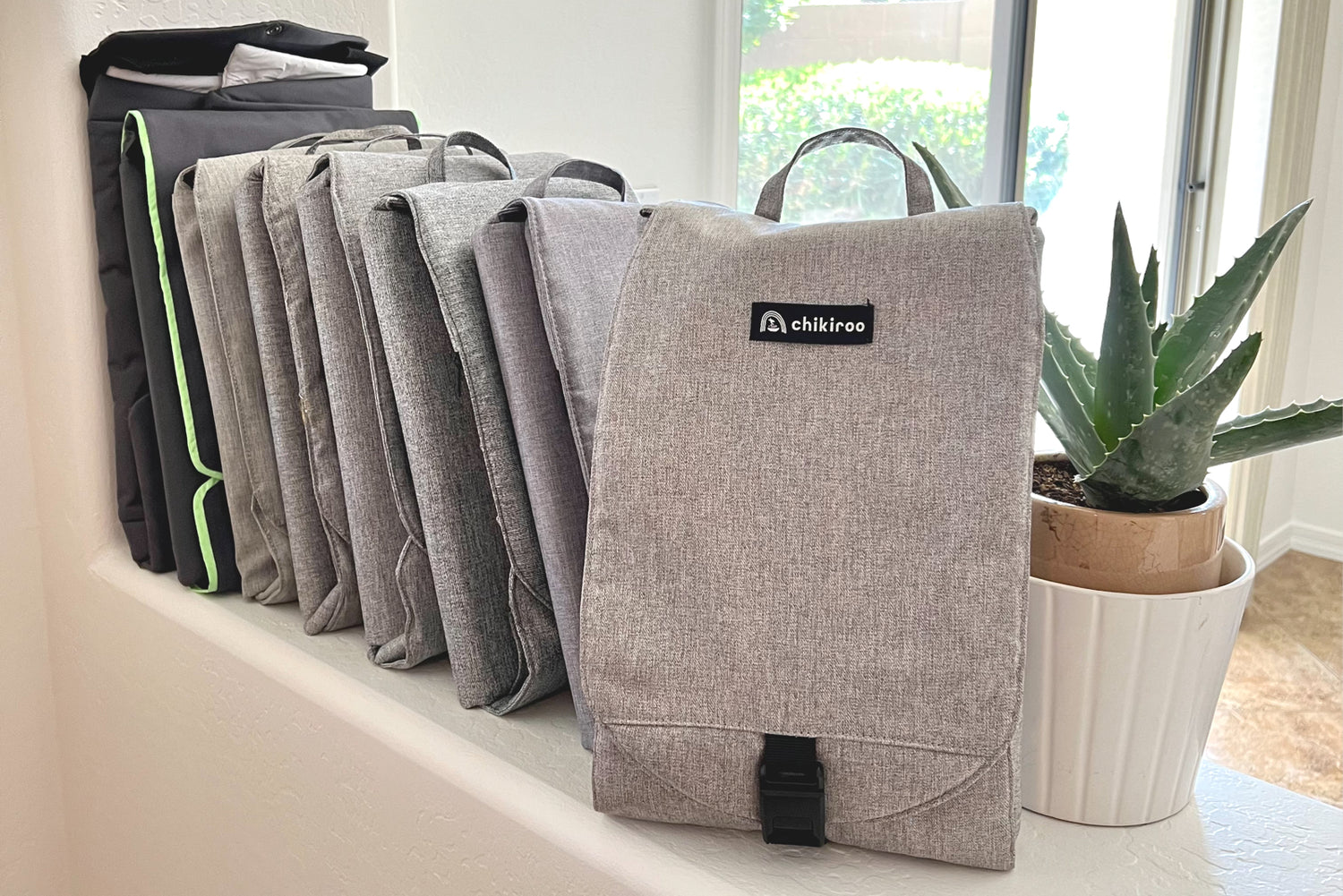 Chikiroo Prototypes Throughout The Years
Their journey to develop a brand new product in the baby changing category has been challenging to say the least. They worked with experts in soft goods design, juvenile product safety, patent and manufacturing to hash out the details. They went through several prototypes over the years in an effort to locate the right suppliers and manufacturers (both in the USA and overseas).
Below are some photos to show the different stages of the prototype development with each prototype taking about 1 - 1.5 years to complete. Naturally, they tested the prototypes on baby Adie aka their first "Chikiroo Baby" while watching her grow up over the years. Their commitment to produce a production-ready sample that is safe to use was the reason this project took over four years to complete.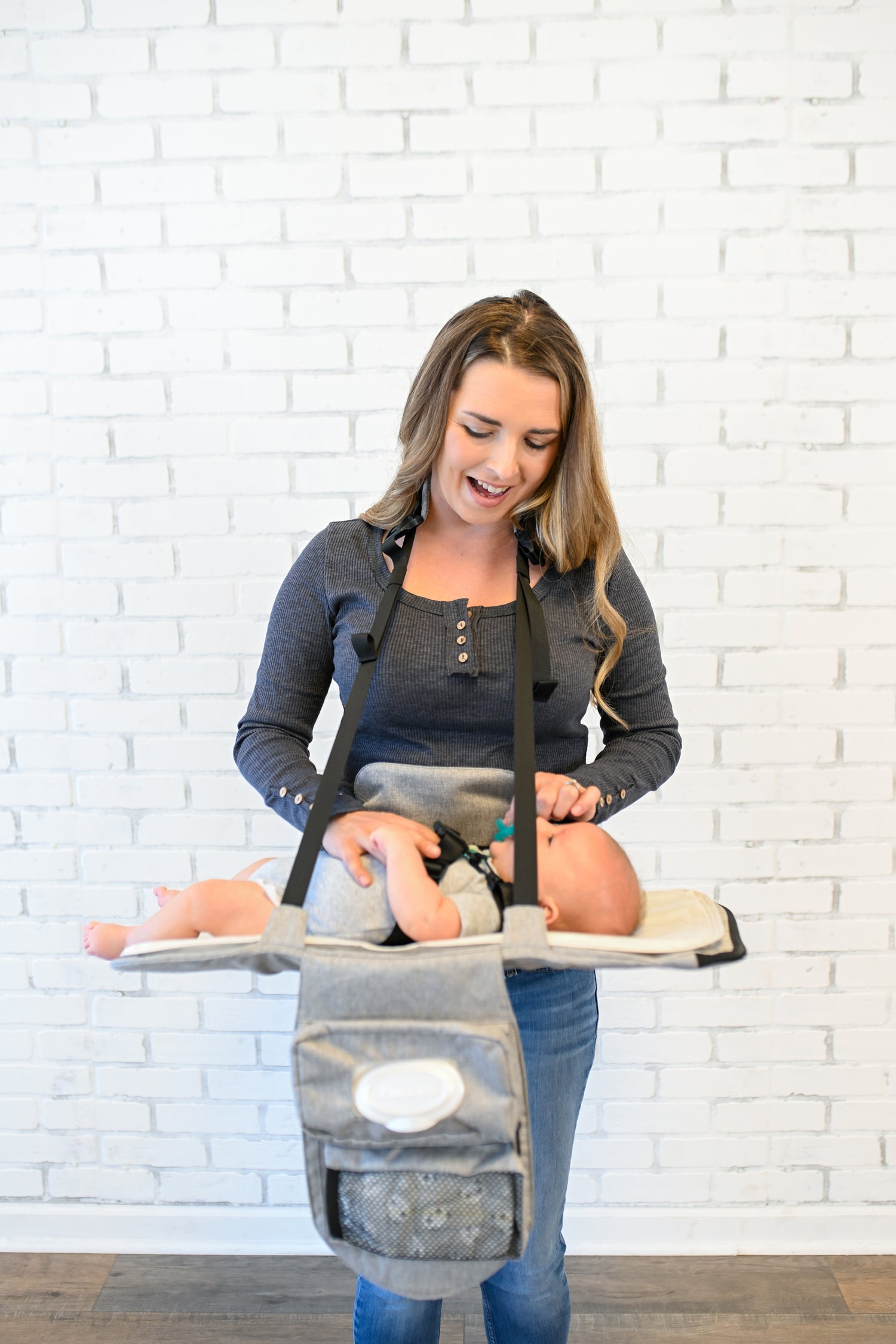 Our Mission
At Chikiroo Baby, we are on a mission to bridge the gap that modern families desperately need when it comes to changing a baby in public.
Our patented wearable changing station is a game changer that allows parents to regain their control over public diaper changes. No longer do they need to settle for the provided options or improvise in unsafe or unsanitary ways. Chikiroo is the solution that will change how parents change diapers in public.
Join our diaper changing revolution and get yourself or your loved ones a Chikiroo Wearable Changing Station today! If you have any question, check out our FAQ page or contact us.
Shop Chikiroo